We'd like to hear from you.
We strive to be not only the largest diecast collectible store in Northern California, we're also working hard to be the best. Tell us what we're
doing that makes you happy, or if there is anything we could be doing better. Your feedback and ideas are important to us and we you promise
a quick response.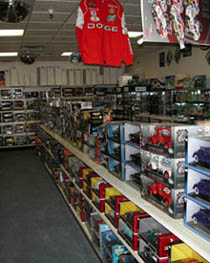 Call us,
(916) 784-7911
e-mail us,
or write us at
DieCast City
106 N. Sunrise Ave.
Roseville, CA. 95661