A real walk-in STORE !
Diecast City, located in Roseville, has the largest inventory of diecast collectibles in Northern California.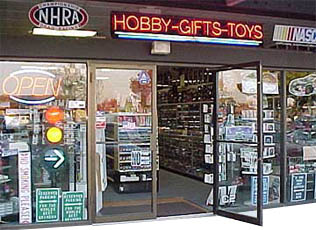 We carry vintage & current motorsports collectibles and more 1/18th scale vehicles than you can shake a stick at. We also have in stock an extensive selection of licensed NASCAR, NHRA, SPRINTS diecast scale models. You'll find an array of diecast scale aircraft and armor waiting for you, too.
Come and see us, and enjoy our store.
Victor & Brenda